UPCOMING WORKSHOPS AND TRIPS

To register for all local workshops, sign up below
Second Early Bird Special for our Western Trip expires on June 30! Saves you $300.
Only 2 All Inclusive spots left! Deposits refundable anytime until July 30!

Join us this fall as when we explore the Western landscapes of Colorado and Utah. "Discover the Difference" in photo workshops featuring professional "instruction from two working pros" where we teach you how to improve your composition and technical skills as a photographer.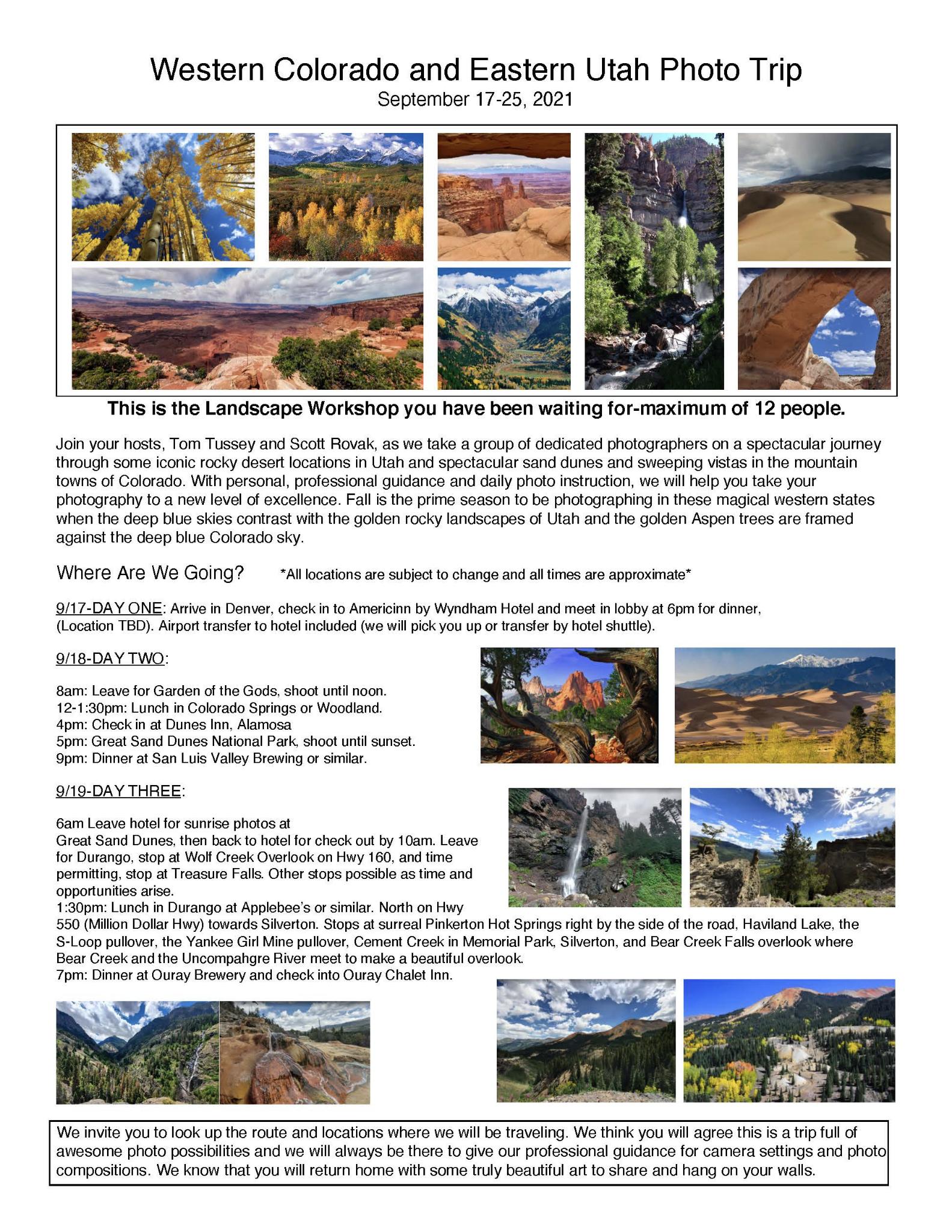 View Past Workshop Galleries
Stay tuned for more workshops and trips. For in depth instruction, here are some of the Personal Training options we offer:
Lightroom and Photoshop (at Diversified Lab), Learn a new camera model, Location shooting in the St. Louis area (zoo, park, kid's sports, etc.)

How to use your flash for Macro photos, Portrait lighting, Overcome your FOF (fear of flash), Studio product techniques and many others.